Wondering how to spend holidays with kids? Do you love to take kids to an educative place? Do kids want to have fun on the holidays? All these questions have one answer and can you guess it?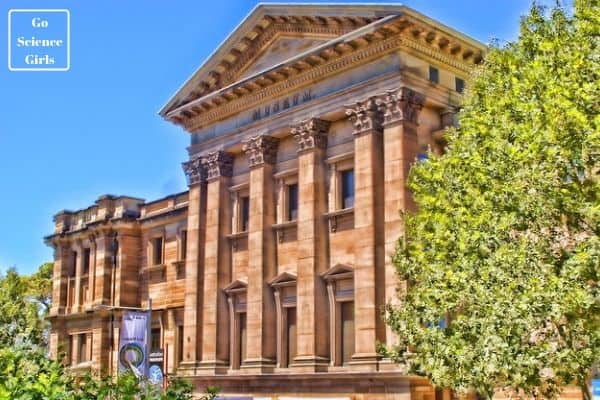 Well, it is the Australian Museum. This is one place where you can spend hours together with kids and visit any number of times. It's fun and informative too. So we have taken some time to put our review of this place for your perusal.
We have tried to answer as many questions possible that usually runs in the mind of parents. I am a parent too for two young daughters and hence thought of sharing this constructive piece of information with you. Let us explore the Australian Museum via this article. Given my best to make you feel as if you were there.
What can you see there? A brief intro
The museums started functioning from 1827 with the sole purpose of retaining the prehistoric things and educate kids about the same. Can you imagine the age of this museum? But it does not look old and there is constant renovation done by the Australian government and hence it looks cool always.
You can learn about natural history and also view aboriginal artifacts, didgeridoos, boomerangs; kangaroo tooth drill and much more with dinosaurs. The interactive touch table has the shattering crocodiles and squirming spiders, snakes too. The session like Tiny Tots are offered for free and kids can learn many activities. Yes, you need to make payment at the time of entering the museum.
The place is open for visitors on all days except Christmas. The opening time for viewers is 9.30 AM and closes at 5 PM. One can get to the St. James Museum station and walk down to this place. Alternatively, opt for Sydney Explorer bus route and get down walking for not more the 5 mins to reach the destination. You can drive and there is a car parking with ample space for parking.
Check out the website for latest fare details
Things that would interest kids
Why it is an ideal place for kids. Kids meaning what age do they mention? Young babies under 5 and kids above 5 both can have loads of fun here. However, kids below 15 are not allowed alone without an elder accompanying them.
Kids can visit many times to explore each level of the museum. On level 2, babies under 5 will have hands-on activities to understand science and history in detail. They can explore many things with practical experiments. I must mention that this level is a mini-museum exclusive for toddlers. You will feel glad that time flew here when you reach with little ones.
Kids above 5 and below 12 can enjoy a Dinosaur sleepover. Kids will know no boundary to their joy and will experience a thrilling experience. Check their site for sleepover schedule and plan during that time.
In general, the lighting of the corridors enthuse kids to move around and the exciting part is the dinosaur roar that makes kids go freezing. Beyond that the life science prehistoric animals will make kids enjoy for several hours.
Special attractions inside the museum


There are events and exhibitions conducted periodically to keep visitors excited about the cultural value of the country.
The usual things present here that attracts kids include the following.
Galleries
What do they consist of? Dinosaur exhibits, and other objects explaining about the history and culture. Yes, there are 18 million collections presented in this gallery and there is continuous research going to add on to this list. Kids will love to know about the history with visual representation and you can see them making note of things from the gallery for their reference.
Australian Centre for Wildlife Genomics (ACWG)
This is operational since 2012 and it contains the DNA laboratories as well as biological tissue collections. Here different ecological applications like identifying species, conserving them and managing activities are done.
Wild Planet Exhibition
This is a permanent exhibition and features 400 animals present on the planet. Need for biodiversity is emphasized in this exhibition.
What else can be done by kids in there?
In this section let us explain about the different places to be viewed in the museum from their ground level. This will give you a clear picture of how to start and proceed to take a look at the entire museum during your visit.
However, we suggest you have an annual pass and visit regularly to spend detailed time at every level. In case you are a visitor to the country, then you can use this list and check out all places quickly. Still, we suggest you spend one day with your kids to make the best use of this place. Best suited for both summer and rainy season and you can spend quality time with family inside.
Ground level
First Australian galleries
Wild Planet
200 Treasures of Australian Museum – The gallery contains 100 rare collections of objects considered valuable in Australian history. This will include scientist, explorers, artist, politician, and other photo, things they used and about their contribution to the country. Another 100 treasure is presented in the level 1 gallery.
Special Exhibition
Atrium
Museum Store
Crystal Hall
Museum Walk
Level 1
200 Treasures of Australian Museum
Capturing Nature – Exhibition open from 16 Feb 2019 to 21st July 2019. In this exhibition, the showcasing gallery contains photos of things present in the museum between the period 1857 and 1893.
Level 2
Surviving Australia
Pacific Spirit – Here you can find the Pacific culture which includes the skill, artwork, and objects used by people in the Pacific region. It is a permanent exhibition available for visitors all through the year. You can see the ghostly mask of Asaro Muden, bird of paradise headwear, and delicate jeweler from Fiji among the many others presented.
Dinosaurs – Get to see the exclusive collections of dinosaur fossils. You will have a detailed study of dinosaur and its family. Physical features and all other minute details are displayed here which will help those kids interested in knowing about this ancient animal.
Birds – Collection of different kind of Australian bird skeleton and details about them amazes us to know that there existed many birds.
Kidspace – Exclusive for kids aged less than 5 who can understand things with small activities. They can perform these experiments on their own and hence develop their fine motor skills as well as improve their thinking ability.
Search and Discover
Education Rooms
The museum contains more than 21 million objects namely the fossils, specimen of animals, minerals, and cultural materials and displayed across different levels. These are all part of the organized collection and cultural objects include artistic, ceremonial, trade and domestic objects. Every specimen is labeled and will have detailed information about the date of collection etc.
Other attractions in a nearby neighborhood
Now that you got a detailed overview of the Australian Museum, we would like to add a few more places in your list in and around that place. The three prominent places nearby include the following.
Art Gallery NSW – This art gallery will complete 150 years in 2021 presents the Australian and international artworks. Sydney and the harbor are depicted here quite naturally and the lightening of the place is awesome. Also, they contain the collection of colonial as well as the 19th-century European old masters. Exclusive galleries that celebrate the art of Asia add value to this gallery. On a yearly basis, more than 1 million people visit the gallery and several performances are conducted here regularly.
Aquatic Centre – Cook and Phillip – Here you can become a member and enjoy world-class swimming, sporting, fitness, and recreational facilities. Named as an aquatic center because it is a place for all fitness program for all ages in water. Kids will love this place for the ambiance and you can feel glad to take kids to a safe aquatic center.
Royal Botanic Gardens – Bored with indoor museums? Then choose to drop by this botanical garden to breathe some fresh air. Teach kids about plants and their life cycle. Different varieties of flowers are a great treat to the eyes. There are several activities to engage kids and make them work with nature.
In short, feel doubly joyful to visit these places with kids to take a break from the monotonous daily life and teach kids science. Be aware that each of these places posts their activities on their website regularly. Especially during their vacation in July and August every year, you can see loads of event getting added. Keep a look on them to plan your trip to the Australian Museum and other places nearby to have fun.