Christmas is around the corner and we are all excited to receive this festival with loads of fun.
Why not we make it different and allow kids to have fun too? Yes, they always have fun, but this time we will try making them happy and provide them with education too.
During Christmas vacation will any kid agree to study? Obviously no! Then what am I referring to education here? It is about playing with them and allowing them to have all fun under the sky but with some science experiments.
Are you wondering how to go about it? Don't worry; just read this roundup post where we have listed 50. You read it right it is FIFTY Christmas science experiments.
Christmas Science Experiments
We will provide you with the links and brief intro about each experiment and find a detailed explanation on the link. You can have a unique Christmas fun with kids this year.
Another DIY Crystal Christmas Ornament activity you should try with kids.
Here is a fun way to learn to calculate time. Can be played by 2 or more kids. Free printable included.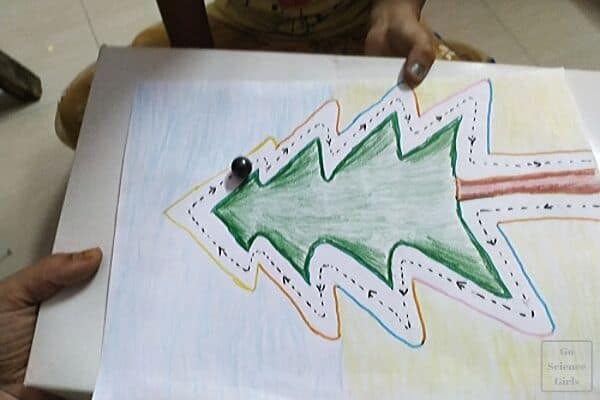 Perfect STEAM activity for your kids to understand magnetism and play with magnets. This can also be used as a sensory activity for toddlers to increase their fine motor skills.
Yet another crystal ornament to jewel your Christmas Tree. Simple Borax experiment to make crystal candy canes.
Let us help comet find Santa by making a raft to cross the river. You can have fun with kids making a small raft with things lying at home in your countertop.
Make a raft and also test if floats in water. Add weight and check how far it floats and what weight it withstands.
Awesome bubble science activity to show why and how bubbles always remain in sphere shape.
Chromatography is a tough word to spell and pronounce. But it does not mean it is tough forever. Start with making a Christmas tree chromatography with kids. Trust me it is loads of fun and fun only.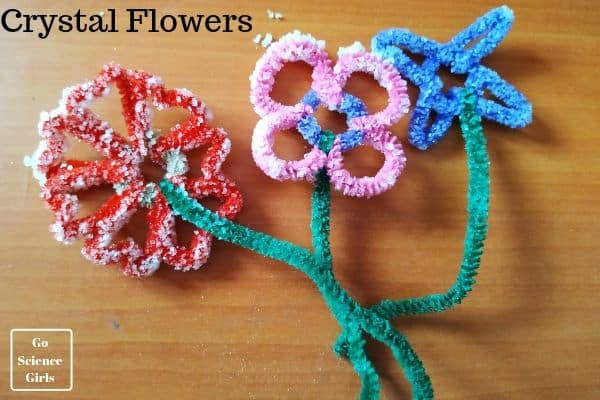 Kids can now make ornaments at home that are sparkling to hang them on the Christmas tree. They will feel glad to become a smith for some time and you can feel glad to teach the science and reaction of borax at the same time. Science and stuff, two in one!
Does Christmas pass by without jingle bells? Kids feel excited to hear the jingle bell sound. This time we will give them additional fun by letting them play with magnets and bells.
Let them see how a magnet attracts the bells. Teach them magnetic science while playing. A huge concept in no time is taught to your kids with this simple experiment.
Christmas gives us double happiness, one the festival itself and another one is the snow and the cold weather. Let us demonstrate how snow is formed on the Christmas tree with this easy experiment at home.
Explore 5 senses with kids during Christmas playing these sensory optical illusion activities. Treat for eyes with optical magic. There are actually 5 activities to challenge your kid's optical senses. Have fun and don't forget to provide science education behind this activity.
Have a colorful Christmas with kids this time by exploring this lightbox experiment. Yes, lights with color. Your kids can help you do this. Always involve them in the arrangement so that they will feel excited and you can teach them science spending time together.
Addition and subtraction form the basis of math. Christmas tree forms the basis of Christmas. We are here connecting both to make Christmas loaded with fun and math. Teach addition subtraction with this Christmas farm math activity.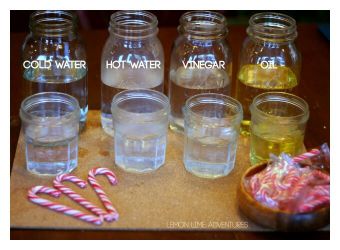 Candy Canes Experiment : Science property is back again. How do they dissolve? Why they dissolve and what rate they dissolve in different liquids. You can answer all these questions to kids with this experiment. Property of liquid is taught at ease with this fun Christmas science.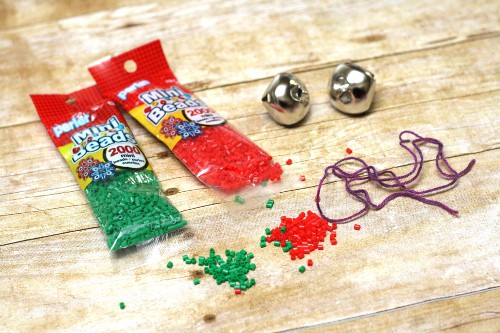 Making a key chain as a gift to Christmas will make kids fly in the sky. They can learn to connect beads and make a key chain that makes a cute sound of a jingle bell. Kids will understand the science of sound made by the bell. When does the sound increase and how to achieve the same is taught in this fun activity?
Kids love Grinch, the amazing and funny fictional character. Do you know what? Now, you can help kids create the heart of this Grinch and also make them grow.
We all know that ice melts and snows too. During Christmas most of the country has snowfall and kids feel bored to be at home.
But, with this experiment, we wanted to add cheer to their gloomy mood. Let them stay at home and check the ice, snow melting magic.
We are aware that during winter even combs produce static current. But don't feel shocked as they are harmless. Teach kids about this static electricity science using balloons when you blow them to decorate your home during Christmas.
Those of you who miss snowfall during Christmas can enjoy making this fake snow. Your kids will really have a great time. Teach them the properties of this chemical called baking soda which is of great use in many cleaning activities.
During winter having a cup of hot chocolate is indeed a great treat. At the same time, we can also involve kids in teaching them the science behind melting. Yes, that exactly is what we did with this experiment. On a cool Christmas day, we experimented with the melting of marshmallows in hot milk and water.
Let's teach about the density of liquids using this experiment. An experiment to engage kids at home during winter. Especially on a snowy Christmas day. There is nothing called the best but has its own property which we can teach kids in a fun manner and not stuffing concepts. Festival with science feast is your theme for Christmas this year.
Yes, a x-mas tree is a must during Christmas and you know what? There is a science behind making the crystals grow on the tree. They look like snow which aptly fits the season. You can now make snow using some ingredients at home and in parallel teach kids the science behind it. Making the x-mas tree for the occasion with a reason.
Lights and spark are the greatness of Christmas. Sweets, Santa, and party round the corner. Let us make us fizzing sound not by opening the champagne bottle with kids but by making this science experiment. Curious to know how to make a fizzing sound? Click the link below and get going.
Little older kids who know about pH balance and much more can be attracted to this experiment. Let them try with the poinsettia leaves. Try using different liquids and identify their pH levels using this simple science experiment. For classic explanations and details visit the website given below. They have done is for you with detailed enlightenment.
Kids love milk and we all know that very fact. Can we convert milk to do some magic with your kids? Make your little ones a magician with their favorite milk. Look at the color transformation in milk which will take you to your childhood in no time. That is the secret of milk magic.
Let kids learn about their sensory organs and its time to introduce smell identification to them. This experiment is simple yet effective which allows kids to promptly distinguish between smells.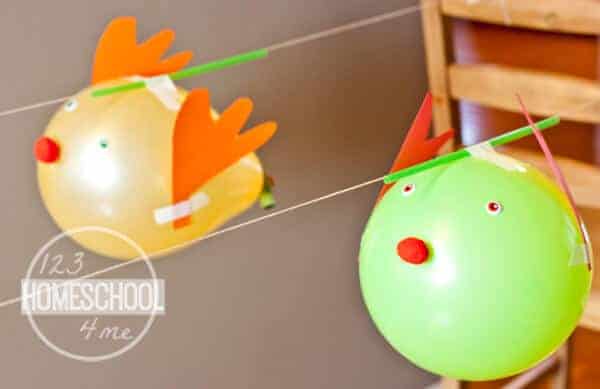 The red-nosed Rudolph is nice to all kids. They love this character and make them play this racing game at home. You can engage them during Christmas with this experiment and let them do it to learn little physics during their vacation.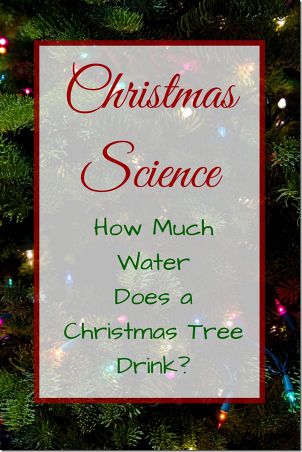 Does tree drink water? That too a Christmas tree? Yes, it does and knowhow by doing this experiment. Teach why it does so and how to kids. Little science and more fun.
Teach the science behind sprouts and growing tree. Yes, you can do this inside home and they can creatively grow a real Christmas tree. You can tell them about plants, photosynthesis, and all science behind growing plants with this simple experiment.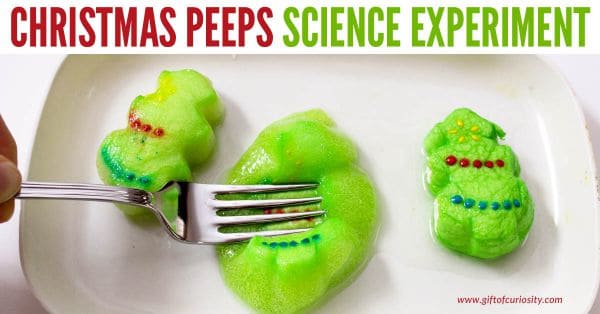 The solubility of peep in different liquids is taught using this experiment. This solubility science is done with peep and you get it in any shape. Let children note down the color, time, and shape of the peep in the liquid.
If you have preschool going kids, then you must definitely try this science experiment. It is all about light. With science and education, they can also make their own lights for decorating the Christmas tree.
Jingle bells make kids dance and in this science experiment, you can witness dancing jingle bells. Density science is also taught in this experiment. This will make you dance too. Whole a lot of dance and fun with the jingle bells.
Do you want to teach about eruption to kids? Then you can do it with this Christmas science simple experiment. The science behind is the chemical reaction between just two ingredients. But I won't reveal the secret and want you to check the details in the actual site and learn to erupt snow at home.
Reading the heading just doesn't think it is a usual painting. But this is a different one and you can make kids do with ice cubes. This painting is as colorful as your usual one and kids make a perfect Christmas tree. This activity is fun, chill, and informative. You can explain to them about freezing and melting properties.
Once again we are going to make kids do a Christmas tree. This time it is with a twist and you will love to do it yourself. Yes, the slime making session turned to a Christmas tree. Excellent Christmas time fun with fine motor skills enhanced.
We all know that decorating is fun during Christmas. Kids love to ornate the x-mas tree. So this time do it with a twist. Provide them with science materials and allow them to be creative. You can teach them the science behind each material at the same time. This will become an educative Christmas vacation.
We all know that Santa is the surprise gift-giver during the Christmas celebration. We can provide a gift with a difference and yes provide it in the bath bomb. Hang them to decorate the Christmas tree and they will give surprise gifts to all those lucky kids.
This activity is fun and you can make kids draw to enhance their fine motor skills and creativity. The colorful card will now become light-full as well. It is suitable for all age kids and all is required is your presence with them to teach them science about light, battery, and glow.
Kids can learn about colors, shapes, and arrangements from this experiment. Jingle bells will add some sound to their experiment. You can be around to tell them about math and shapes. Feed them with knowledge while they play.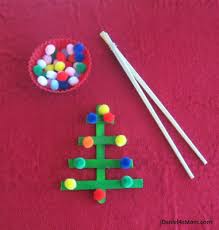 Balancing needs patience and understanding too. Children will learn this easily doing this activity. All they need is some household kinds of stuff and you can teach them this fun activity. The theme is to make some Christmas tree and that is all about for this festival season.
We can now introduce shapes and patterns to children with these pattern cards. If the kids are a little older, then you can challenge them to make stars, Christmas trees, wreath and all other kinds of stuff using the shapes. They will learn about getting pattern blocks in place.
Kids love the gift Santa gives. In fact, they are thrilled to know the gift right from thanksgiving time. When the time comes, make kids do some useful kinds of stuff from Santa's gift. Yes, try this chute experiment with the pom-pom balls Santa gifted. Kids will not just have fun but will learn about angles and balancing.
It is all about symmetry. We teach them symmetry from so many examples of real-time. Then I decided to build Christmas tree symmetry. Yes, they will grasp the concept with this example very quickly. They can actually make it themselves to see how it fixes. Help them to cut as they are small to handle scissors.
Santa gives surprises and no wonder this Santa himself is a shocking surprise as he grew big to explode. Its fun to hear that Santa exploded. There is indeed a science behind this fun and that's exactly we wanted to present your kids as a gift this festival. Invite Santa home in a baggie and see him explode not able to stay in the zip-top bag.
Just with peppermints, we can teach kids about chemical properties and temperature change. This experiment does that. Kids understand about color, taste, and properties of temperature. Being around at home and making kids learn science is really awesome. Start from this Christmas and gift them with knowledge.
Ice science can be taught using this craftwork. Let kids feel the chill and make these ice ornaments to decorate your Christmas tree and more. Water freezing is the science behind this activity. It sounds simple but there are loads of things which you can teach from this freezing concept. Get going.
You can actually let kids feel the smell and activate their sensory skills with this experiment. They learn math and also enhance they're fine motor ability while doing this activity. Finally, they get ready with a beautiful Christmas decoration for your sweet home.
We must join hands with the princess pinky girl to make candy bowls just out of peppermints. This is a small cooking session for the little ones. Let them learn how to make candies during this Christmas vacation.
How can we make a Christmas tree with rice? Yes, you can and here you with the scented Christmas tree rice. This experiment educates kids about coloring, sticking, and smell while making a unique rice Christmas tree.
We would love to add on to this list and please let us know when you come across any unique Christmas science experiments. Also, reach out to the links and try these experiments/activities to have fun with your prince and angels during this Christmas. Feel proud to teach them science as well.
Merry Christmas!