Paper crowns always add fun to the children's play. Especially, during any events for example-birthday parties, special events or just a casual dress-up, a crown is a perfect accessory and also pretty handy for any event. What are you waiting for! Let us create some opportunities or help our kids to add more fun to their crafting slot.
Make easy crowns using our free printable crown templates to color, decorate, and make into fun crown crafts. These printables are used for not only for personal use but also for non-commercial use as well. Our free crown templates are easy to download and use. In addition they are great to decorate and assemble in order to make your own royal paper crowns. As an added bonus, you can dress up your paper crowns with few jewels and colourful stones or just keep them simple and sleek. So, have a look at our wonderful collection of crown templates that excite kids and inspires them to make their own crowns at home or in the classroom or in the craft session. That is the reason I am very much excited to explain you all about crown making ideas. Continue reading to learn how to make paper crowns at home with few supplies.
Things required to make easy crowns

Download

Paper crowns are inexpensive, handy, customizable, and relatively easy to make and use. To start making paper crowns at home, you will need few essentials. Let us see what they are!


Download
thin cardboard (poster board or old cereal boxes work well)
scissors
paint, crayons, or felt-tip pens
foil gift wrap or construction paper
stapler
glue
Optional: stickers, markers, glitter, shapes cut from construction paper
Instructions
Step-1: Creating a Paper Crown from your favourite Template
Browse our great collection of crowns and download any crown template easily and directly from our page. Once you find the perfect crown template, take a print of the template at home or any local library or any print shop. Since we have all kinds of crown templates, you can find your desired template easily in our page.


Download
Note:
If you are looking for a princess crown template, then choose the templates that have softer shapes and curves. The more delicate, the better.
If you are searching for a royal crown template, look for templates with jagged shapes.
Step-2: Tracing on a color paper
Pick any tracing craft paper and place it on top of the printed crown template for tracing. Trace the shape and outline of the crown carefully to give a professional look. You can use the dark color markers for tracing. Then copy the outline of the crown template from the tracing paper (that have outline of the crown template on it) on to a thin cardboard.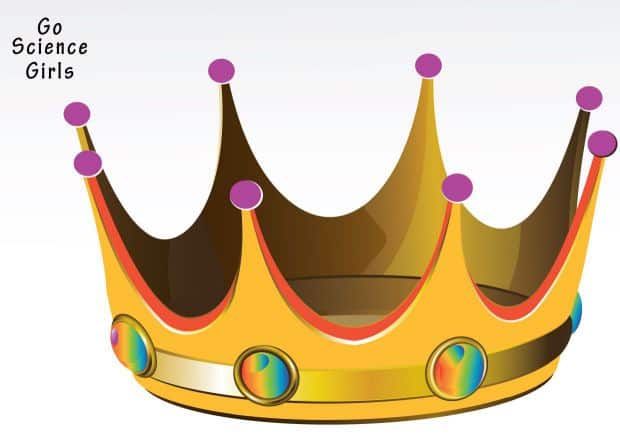 Download
Step-3: Cut out the template
Follow the out lines and carefully cut out the thin card board. You may need a pair of new scissors to avoid the mess that happens with the old scissors. If the selected crown template has two parts, line up the edges and staple or glue them together.
I suggest adults to assist kids in this step if they are performing this activity on their own.


Download
Step-4: Wrap it with a gift paper or foil
To give our crown template an attractive look, cut the gift wrap the same length of the cut thin card board. Again you may need to staple or glue two pieces (card board and gift warp) together.


Download
Another good option to make your crown look attractive is–if you want to give your crown a special color (such as silver or gold), you need to paint it first using spray paint or acrylic paint. Let the paint dry, then trace it, then cut it out.


Download
Step-5: Reinforce the crown
Cut any extra pieces of your crown after stapling or gluing the card board and gift wrap to give it a clean and neat appearance.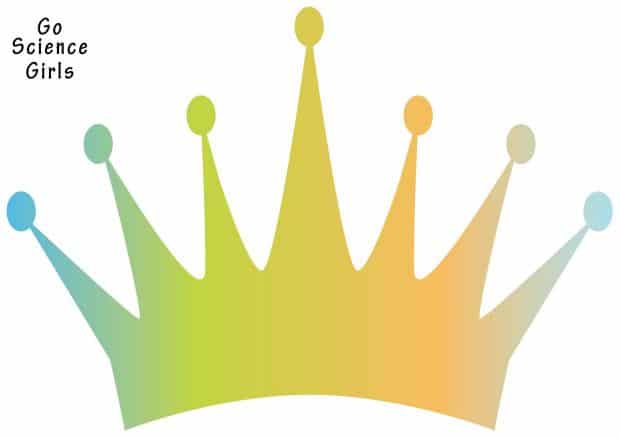 Download
Step-6: Decorate the crown
This is the favourite step for any kid in their craft session. What would be the best thing other than decorating their own crafts? You can see sparkles in their eyes as well after finishing the decoration of their craft crowns.


Download
Now it is time to decorate your crown the way you want. Make cool and unique designs using markers, crayons, and colored designs. In addition, you can also paste some jewels and gems to bedazzle your crown. Also, sprinkle some glitter on the crown to give it a royal and shiny look. Don not forget to allow your decorations to dry completely to prevent ripping.


Download
Let the creativity flow and here are some decoration ideas to make your crown look awesome.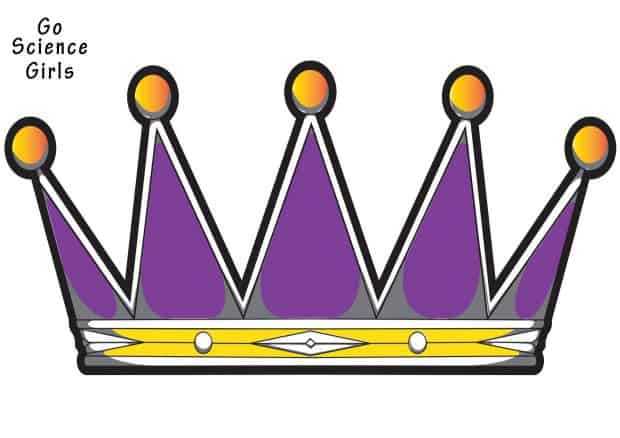 Download
To create a royal crown, you can use gold glitter glue, and blue, green, red, or purple gem stones.
If you wish to make a creepy crown, use black glitter glue, and gluing on some plastic spiders and purple or black gem stones.
To make a princess crown, use silver or gold glitter glue, and pink or purple gem stones.
To create a crown fit for an ice queen, consider using a lots of silver or iridescent glitter glue. Use lots of blue and blue gem stones.
Step-7: Wear it and Fit the crown
Place the crown template around the wearer's head and circle the cut out crown. Make sure the edges of the cut out crown should overlap and make a pencil mark where the two edges overlap. Now you can remove the crown from the wearer's head. Line up the edges and glue or staple them together at the pencil mark. Let the glue dry before wearing your crown!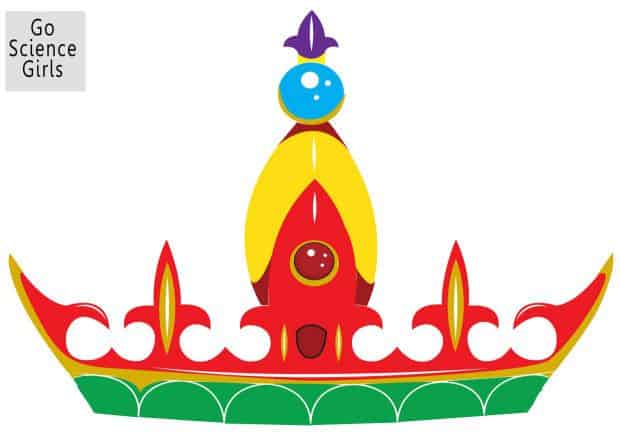 Download
Following these few simple steps and that you are on your way to create a crown that will wow at the party.
We offer a wide range of different paper crown templates such as zigzag crown, tiara, prince, princess, and Super hero headgear and king versions. These paper crowns will become the perfect accessory and stand-out at the party if your child decorate or color it vividly. Try our professional looking paper crown templates with your kids without fail – they are not only cute but also creative, and best of all, they're free and easy to use.