Today, we are going to discover the science in our everyday eating experiences! Sounds interesting and exciting, right?
Well, have you ever wondered of exploring science using a sweet and viscous food substance originated from honey bees? Yes, that is HONEY.
Science Experiments with Honey
Are you excited to learn? Let us begin with our super cool science experiments with honey.
1. Making a Density Column Honey Science Experiments
Showing kids about density science concept is not too hard anymore! Here is the fascinating experiment that teaches kids about how density works using different liquids including honey in an easy way. Also it shows a great demonstration on how density works out along with floating using simple ingredients. Children in grades 3-4 and even older children can have a great visual witness on creating density column.
Learn more about this simple science activity here: Making a Density Column Honey Science Experiments
2. What do ants like to eat Science Activity?
A great visual demonstration to teach kids about what do ants like to eat. This amazing experiment relates to our kid's everyday activities in a fun way. Best way to engage and entertain our children with this super simple science activity that teaches kids learn about different kinds of ants and their different kinds of food habits.
Click here to find more information about ants through this simple science activity: What do ants like to eat Science Activity?
3. Conversation Heart Candy Science Experiments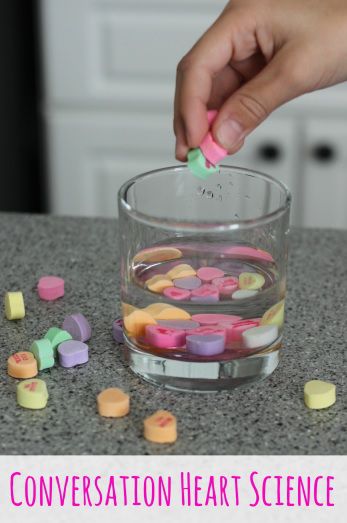 Experimenting with candies is the most fun and popular way to discover simple science concepts. In this experiment we are using conversation heart candies in a great way to get kids to think like a scientist and practice their problem solving skills! Adults also get the chance to explain kids about their correct and in correct predictions. Amazing!
Find more details of the experiment by clicking on Conversation Heart Candy Science Experiments
4. Classic Yeast Science Experiment
Kids get encouraged to have fun learning experience while exploring foods that we eat every day! An easy and excellent way to set up an experiment showing kids about how yeast works out using different types of sugars along with other simple Kitchen supplies. You may wondered of how honey is going to explain about yeast science! Want to learn how yeast works in an entertaining way!? You need to click on Classic Yeast Science Experiment to get more information in detail about the instructions and science involved.
5. Exploring Viscosity Science Experiment
Using 3-4 easily available kitchen hold items, kids are going to learn about an important science concept Viscosity with a great visual demonstration. Kids will get to know learn and explore different types of liquids and also ask them to compare liquids by dropping a marble through them. This is also a great opportunity to practice drawing and using tables, as well as making predictions beforehand.
Get the simple step-by-step instructions of this super classic experiment here: Exploring Viscosity Science Experiment
6. Rainbow Jar Kid's Science Experiment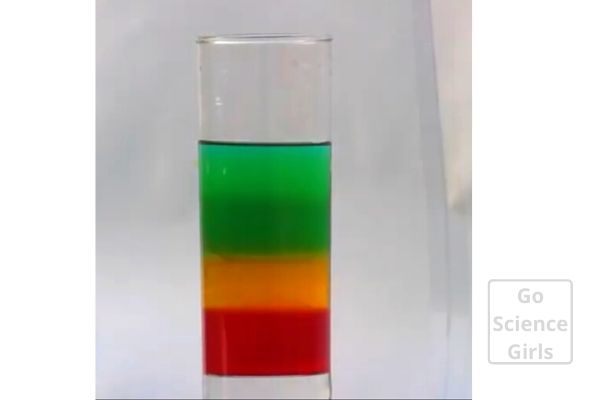 Kid's fun science and the most popular activity in creating a rainbow in a jar using simple household items. There's no need for any magic – just 100% kid-friendly science activity through which kids can create a rainbow in ajar. Kids of all ages can perform this easy experiment on their own. In addition, this awesome experiment explains that different liquids have different weights. How cool is it!
Check out this fantastic simple science experiment with step-by-step instructions here: Rainbow Jar Kid's Science Experiment
Get the golden syrup, honey ready and set up your experiment table! Easy to set up and no messy work experiments offering great visual demonstrations. You can do these science experiments with children of all age groups. Preschoolers and toddlers will love to explore honey hands-on! Happy Experimenting!