This post is part of our excursion ideas where kids are entrusted to learn animal biology. Let's dive in. 
Wildlife habitat is the place where you can find different species of animals and birds. I always prefer taking my kids to such a place during a vacation to educate them about different habitats.
The Wildlife habitat in Port Douglas is my all time favorite place.
There is so much to see and learn in that place. Kids are allowed to touch and feed animals including pelicans, crocodiles, pythons, and kangaroos. The highlight is the photo sessions with the koalas. Yes, we had fun interacting with kangaroos and koalas the featured animals of Australia.

Image:Source
Let me share my detailed review about this place and you will understand the need for taking your kids to this place. We will start one at a time and first know how to reach there, the ticket details and the timings. Then we will also see what the things that kids should not miss visiting there?
Where is it located? – Nearby the Captain Cook Highway and that is just 3 miles in the south of the central Port Douglas. Shuttle services are there as well you can drive on your own and park the vehicle in the parking lot.
Children under 3 are not charged and a family of four can include one kid for free of the cost entry ticket. There are tickets for adults, kids, and family. Each offers concession based on the package.
You can reach there by 8 AM and stay till 5 PM. However, a quality 2 hours time is required to spend. When you go with kids make sure you don't rush them and they can enjoy the more time they spend there. You can purchase a ticket which is valid for five days and you can make an advance booking. But yes once you visit, then the ticket validity gets over.
Things that would interest kids
It's obvious that kids feel interested to see each animal and depending on the children age, they will have fun. Smaller kids will love to see animals; little older kids can understand the science behind animals. To which family they belong to, their food habits, their behavior, etc will be observed by kids. Overall, every age group kid will have fun with animals.
Special attractions inside the wildlife habitat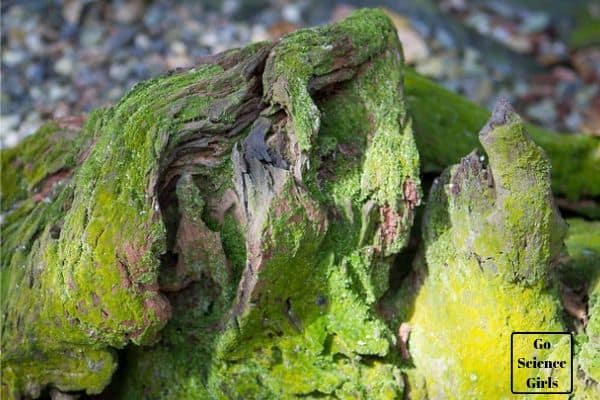 Image:Source
Native Australian Wildlife
You can witness several animals which are native to Australia. For instance, the kangaroos and koalas are marsupials which are found only in Australia. Likewise, there are many animals with different qualities.
Rainforest Habitat center
There are more than 180 species in the wildlife habitat and is divided into 3 environments namely the grassland, wetlands, and the rainforest. The rainforest contains the tropical birds namely the rainbow lorikeet, cockatoo, mysterious cassowary, and the kookaburra.

  Image:Source
Here you can find crocs that are found in the salt water and fresh water. Kids can learn about them, their lifestyle, etc.
The kangaroos and koalas are roaming around and it is easy to interact with them. Even kids can touch them and have fun.
Highlights of Wildlife Habitat

Image:Source
Apart from the usual zoo, this place offers a different kind of experience where you can join for the breakfast and lunch of the birds and animals respectively.
Breakfast with Birds – Yes, when you are available between 8 and 10 in the morning it is the breakfast time for the birds and you can accompany to feed them. Make sure you book for this session in advance as the seats are very limited. Kids will feel excited to take part in this activity. They will observe the eating pattern of different birds and that experience cannot be given if you miss this activity.
Lunch with Lorikeets – Again another special event for kids to have fun with is the Rainbow Lorikeets. You can feed them directly during the time duration of 12 Noon and 2 PM. You can have your lunch with these birds. The colorful lunch session with these birds is mind-blowing.
Koalas Selfie – Yet an exciting experience is to take a selfie with the koalas and its really fun. Kids will have so much joy to hug these marsupials and take photos. Ensure to educate kids not to hurt animals. We know sometimes little kids become naughty too.
What else can be done by kids in the Wildlife Habitat?
Image:Source
Is there anything else I need to tell for kid's fun in the wildlife habitat? You may think that they had too much already. But the fact is there is much more. More than 1600 animals are present there and kids can visit many numbers of times. You can ask them to make a note of animals every time they visit and understand about each one in detail. This will make them responsible to observe all in detail.
The long crossway allows kids to run on the ground and it is a great way to spend their vacation with animals.
Elvis is a black cockatoo that is waiting to talk to people and always wait near the café. Do you know why? That is the place where every visitor drops by.
The buffet is another special attraction for kids in this place. They can fill their tummy to go around one more time.
Finally, comes the gift shop from where you can purchase some souvenirs and they are a great gift to your family members and friends. Several reference books about animals and birds and toys make feel kids say wow about this place.

Image:Source
Educational Values Offered in Wildlife Habitat

Kids can gain the following values by attending this place and you must understand them to provide support to little ones.
Language Development – When kids move around the place they talk with parents and start asking questions about animals. This will improve their speaking ability and also the thinking ability. Provide an explanation and engage with kids to improve their vocabulary.
Family time – They will not only understand animals and their family but also know the value of living beings and family time. They can learn from animals about love and care. How do the baby animals move along the parent animal etc?
Food habits – The feeding time will educate about the food habits of birds. They can feel fear-free to move close to birds. Fear of animals will be reduced when you often take them to this place.
Environmental Protection – Kids will learn about different species that do no longer exist. They will start thinking about protecting animals. They may not harm animals and will start conserving them. Sense of responsibility is inculcated at a young age.
Physical Exercise – Making them walk around is an exercise and without knowing they will move to visit all animals. This will enhance gross motor skills and build stamina.
Places nearby Wildlife habitat

Four Mile Beach – Will kids ever tell no to the beach. Certainly not and kids will love to have a great time in the sand. It is possible to walk, run and even cycle. Can you imagine cycling in the sand? Yes, but be careful when there is heavy tide there. The different session conducted there include yoga classes, kite surfing, kayak hire and so much more.

Image:Source
During the low tide days, you can see beautiful corals and fishing is the best time pass activity there. Kids can merrily enjoy catching fish and the best place to visit during the summer season.
Turtles are seen sometimes and kayak sport event is an adventurous one which will even enthuse adults to go there often.
Sea Temple is a calm place well suited to visit with family.
Great Barrier Reef – Best experience for kids and adults of all age. Kids will initially hesitate but once they start experiencing they will refuse to come out of water. Will have an excellent time with the fish and fear of water as well as sea animals evaporates.
Reef boat lunch experience watching whales, sharks and turtles make you feel glad about your decision to visit Port Douglas.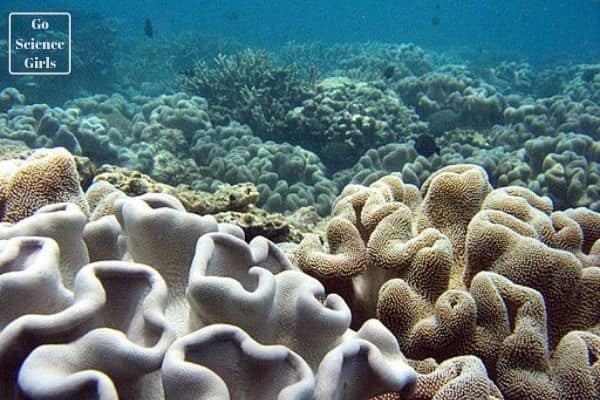 Image:Source
Low Isles
Go for a short trip with the low isles and enjoy snorkeling with a great trip in the wave dance. Here you can, even more, have fun than going in a reef boat. But the choice is yours. Do you need more fun than these places? You must try visiting these places to enjoy holidays with kids.
Image:Source