Did you ever think about robots? What is the first thing that pops into your mind? Heavy machines that can move and can do specific tasks. They may look like human beings or can be without legs or face.
However, one woman changed this entire perception by creating social robots, and she is none other than Cynthia Breazeal.
In a tech-driven world, her research and hard work help a lot to understand more about robots and their applications in specific industries and at homes!
So, let's know about the fascinating journey of this inspiring woman in science.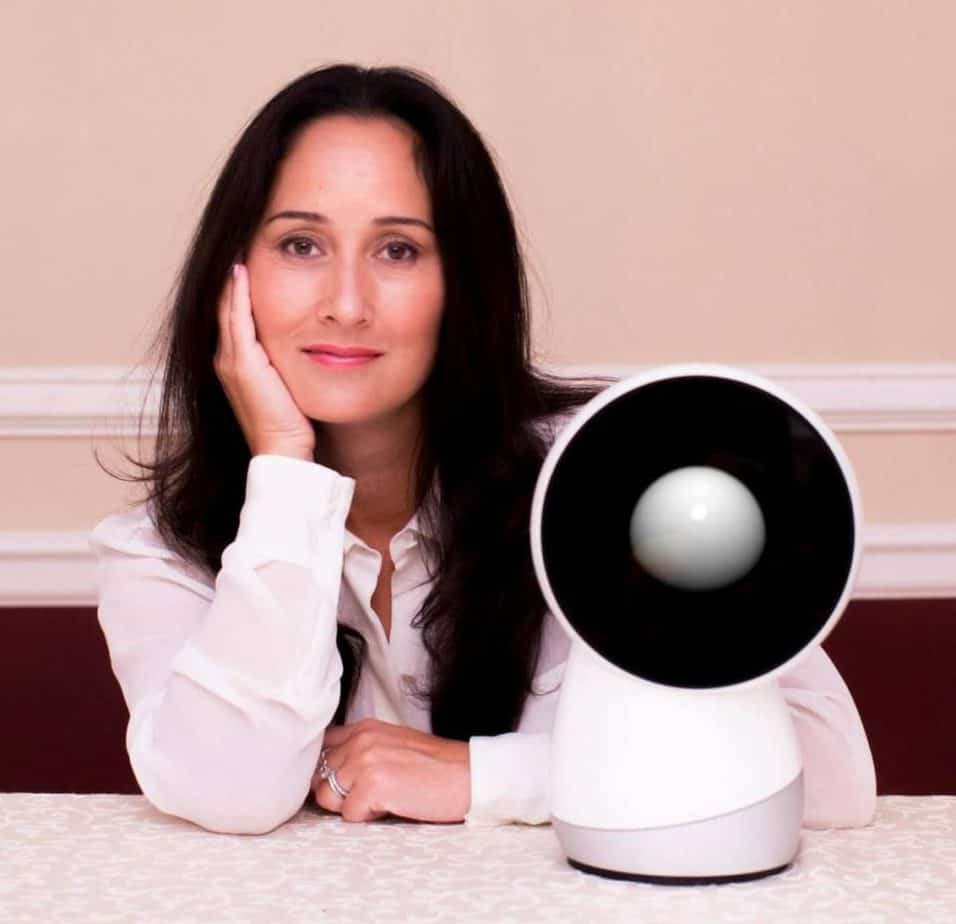 Childhood
Born in New Mexico on November 15, 1967, Cynthia Breazeal was fortunate to have a high I.Q. Family. Both of her parents were computer scientists working in Government Labs, but her family was the first one to have a personal computer.
Despite their hectic schedules, her parents always ensure that little Cynthia is attending various science events.
She also has an elder brother who was good at physics. However, little did her parents know that Star Wars that she watched in her childhood will change her life. 
Education
Cynthia Breazeal got herself enrolled in the University of California at Santa Barbara and earned her B.S. in Electrical and Computer Engineering in 1989.
While she completed her graduate work at the Artificial Intelligence Lab, MIT, and earned her M.S. degree in 1993, she opted for a Ph.D. in artificial intelligence and robotics. She completed her Ph.D. in 2000 from MIT. 
Work
After completing her Ph.D., Dr. Cynthia Breazeal joined the MIT Media Lab as an Associate Professor ( Media Arts and Sciences) in 2001.
She worked there for more than a decade and founded the Personal Robots Group. She was promoted and became the Director of the Group.
She was also made an Associate Director of the MIT Media Lab. During this tenure, she developed many interesting robots, such as Leonardo, Kismet, Nexi, MDS, and Autom. 
In September 2012, she founded the company Jibo Inc which become a crowdfunding success in 2014.
However, she was able to handover the first robot Jibo only after three years. Even though the personal assistant robot was beneficial, this was too late as by then, there were intelligent devices such as Alexa and Google Home.
Eventually, her company failed to attract third-party support and sold it in 2020 to NTT Corporation. 
However, the company's failure could not prove a stumbling block as now Cynthia Breazeal is leading the A.I. Education project at MIT.
The project aims to create a robust resource hub for all ages, including learners, educators, and parents, to know how they can use and create AI-based on various factors such as empathy, inclusion, and so on.
Awards
Cynthia has received many awards in her long career, which is going strong. Of these, some of the prominent ones are as follows:
2003-Finalist in the National Design Awards in Communication
2003-MIT Technology Review's TR100 Award
2008-National Academy of Engineering's Gilbreth Lecture Award
2008-TIME magazine's Best Inventions
2014-L'Oreal USA Women in Digital NEXT Generation Award
2014-George R. Stibitz Computer & Communications Pioneer Award
She is also the recipient of the Office Of Naval Research (ONR) Young Investigator Award and a TED speaker.
Books
Apart from authoring a book entitled "Designing Sociable Robots," she had also published more than 100 peer-reviewed articles in countless journals.
Cynthia Breazeal is also serving the Museum of Science, Boston as an overseer and is recognized by the Fortune Magazine as one of the most promising women entrepreneurs in 2014. Even at many academic conferences, her work has received accolades and top paper awards!
https://cynthiabreazeal.media.mit.edu/bio/
https://artsandculture.google.com/asset/dr-cynthia-breazeal-s-kismet-a-robot-capable-of-recognising-human-emotion-through-facial-analysis-cynthia-breazeal/4wEpiaeJXYSJug?hl=en
https://thegentlewoman.co.uk/library/cynthia-breazeal
https://www.engadget.com/2019-03-04-social-robot-jibo-shutting-down-message.html