Eggs! Sounds delicious, right!? But eggs are not only used to show our culinary skills in the kitchen or to satisfy our taste buds but to our surprise, they work great to do science experiments that every young and little scientists in your home needs to try. Many simple, easy, and fun experiments are possible to do with eggs.
Here in this post, we would like to help you find various easy, simple, and fun egg science experiments by compiling an exhaustive list of 'Egg Science Experiments'. You just need to follow our Easy-to-Follow directions given below and explain to your little ones who begs you to repeat these experiments once they get to know the magical transform of the egg, which is done in the below mentioned egg science experiments. So, have look and enjoy!!
1. Colorful Rainbow Rubber Eggs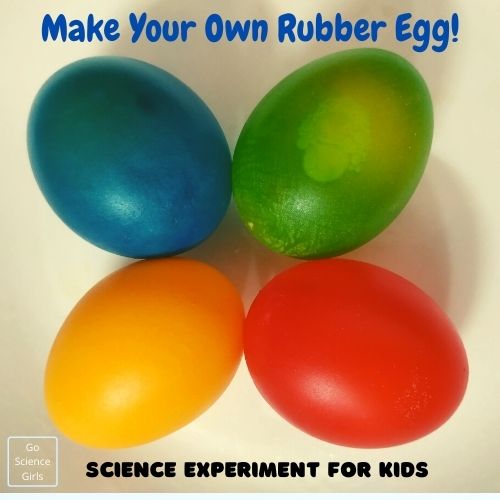 Simple yet awesome colorful Rainbow Rubber Eggs. You can make this with available household items like eggs & vinegar – a must try experiment for kids at home. Check out this egg experiment here.
2. Egg in a Bottle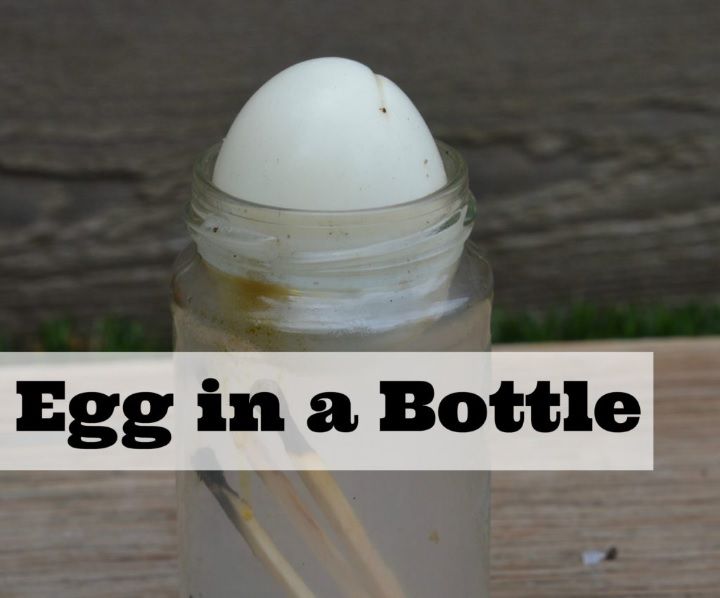 Description: The title puts a big question mark on your face but believe, it is so easy and simple to perform and enjoy the magical results of this experiment.Egg in the bottle is a pretty cool experiment to the kids of all ages. Kids below 5 years can enjoy the experiment by watching the fascinating results but the kids above five years can actually understand the science behind the experiment. Though the experiment sounds simple and easy but it is absolutely not ideal to choose for any kind of science fairs.
You can find the complete and detailed description about the Egg Science Experiment by clicking on the link attached to the tittle in the same sentence.
3. Make an Egg float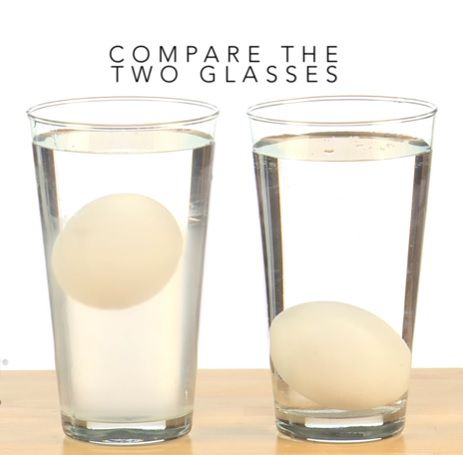 Description: We knew that the eggs sink to the bottom and our kids also might have observed this. But do the eggs float? Want to know the answer!? Then you must perform this easy and very simple experiment to show your little ones that the eggs do float. Kids below 6 years will be more excited to watch the exciting results of floating egg and would definitely ask to repeat the experiment. Whereas kids above 7 years can enjoy as well as understand the simple science behind the magic trick which makes the egg float.
Click here to find a detailed explanation of 'Make an Egg Float' experiment.
4. Egg Shells as Teeth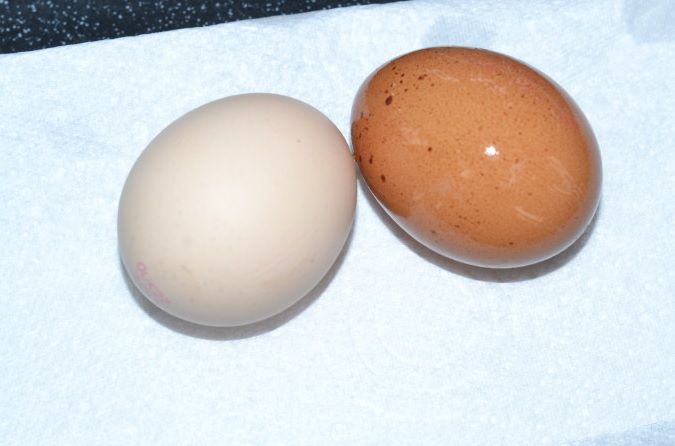 Have you ever imagined of an experiment with an egg shell? Most of you says, 'NO'! Hope I am correct!! In the same way, we never thought of an experiment with eggshells and our tooth. Eggshells represent human teeth since these shells are made from the chemicals that form tooth enamel. This experiment help kids of all ages learn about importance of maintaining tooth health which is a common dental issue among now-a-days generation children. In addition, this experiment is best suitable for early year's children because they learn why it is important to brush their teeth and after the experiment they find brushing activity fun and interesting!!
Here is the source for this easy and fun experiment: Tooth Decay Experiment with Egg Shells
5. Egg Science Experiment with Vinegar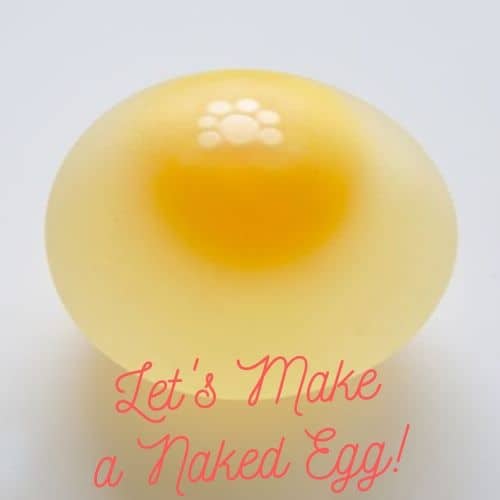 Make your children surprise with this magical experiment of Egg in Vinegar solution. This experiment does not take much time of your child's leisure time. In fact, this neat activity helps your child to learn simple science with few ingredients either at home or at school. Sounds exciting right, I believe you and your child would have a nice learning time with this amazing experiment with egg.
You can find the detailed experiment here, just click here: Egg in Vinegar
6. Egg in Coke Science Experiment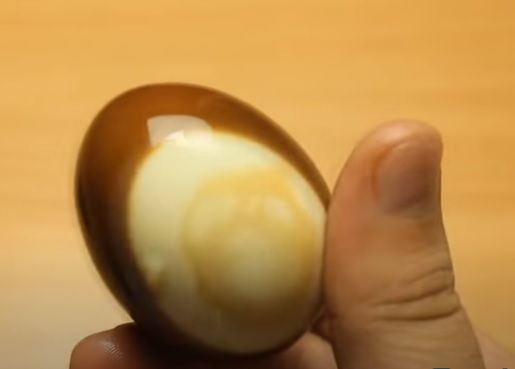 Coke is the highly consumed drink among children of all ages who prefer so much junk over healthy drinks and food. So far, you may have heard and performed many experiments with coke but this simple and fun experiment is more interesting!! Want to know why!? Just gather your children and perform this simple activity at your home, so that your children will also get to know about the surprising results of this experiment. Have a try!!
Have a look at the complete experiment and observe the results here: Egg in Coke Science Experiment
7. Eggs and Salt Water Science Experiment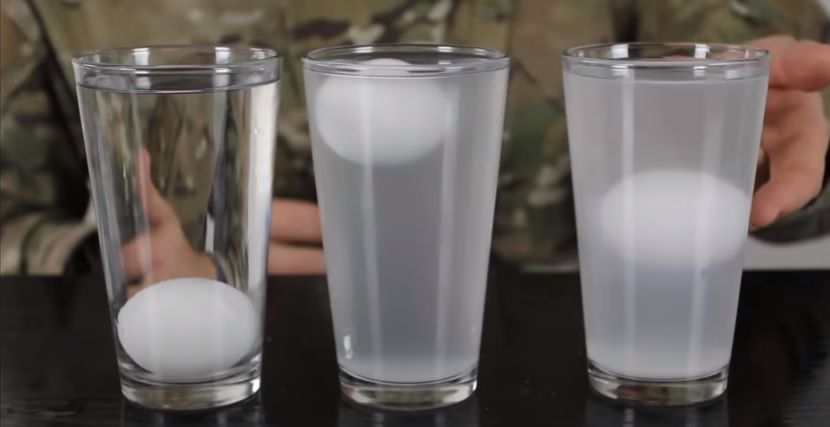 This is the best experiment to tell your children about the egg's density and also helps you to demonstrate your kids about what happens when an egg is added to the salt solution. Does an egg float or sink in salt water!? Get the answer to this question by performing this easy and fun experiment!! Happy experiment!
How does the Egg and Salt Water Science experiment works? Just click here to find the complete experiment details, directions, and results: Eggs and Salt Water Science Experiment
8. Science Experiment with hard boiled eggs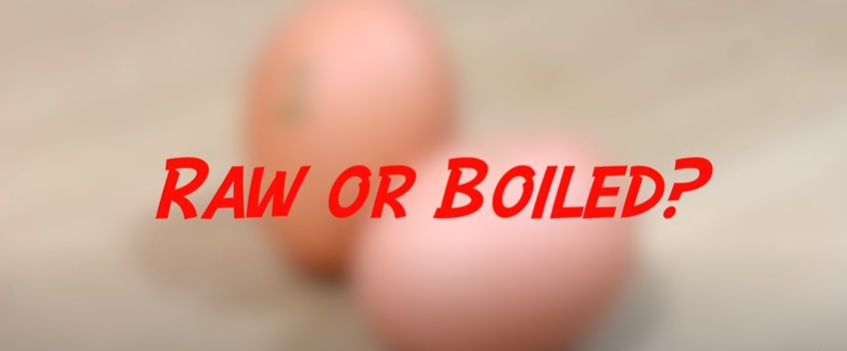 Experimenting with hardboiled egg sounds silly but there is a bit of interesting and simple science involved in this experiment. Do it with your kid and know the interesting results of this experiment. Pre-schoolers mostly enjoy this experiment which improves their motor skills.
Here the source link to find the detailed experiment description: Science Experiment with hard boiled eggs
9. Egg Drop Science Experiment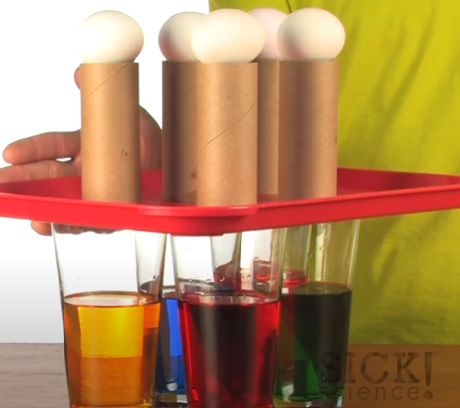 This experiment is involved with a lot of fun and a simple science! Kids of all ages find it as a magic trick but it is actually a super fun STEM activity for students and pre-schoolers as well. Check out the link here to find how exactly the experiment works with your students or children. Click here for Egg Drop Science Experiment
10. The Shrinking Egg Science Experiment
This super fun experiment is considered as another continuous and further step experiment to the 'Egg in Vinegar experiment'. This experiment would be so informative and perfect to show preschool class kids. Kids would definitely be amazed to the fascinating reactions of the egg at the end of the experiment! Just give it a try.
Browse the link here to get the complete information on experiment with the egg. Click here.
11. Dinosaur Eggs Fizzy Science Experiment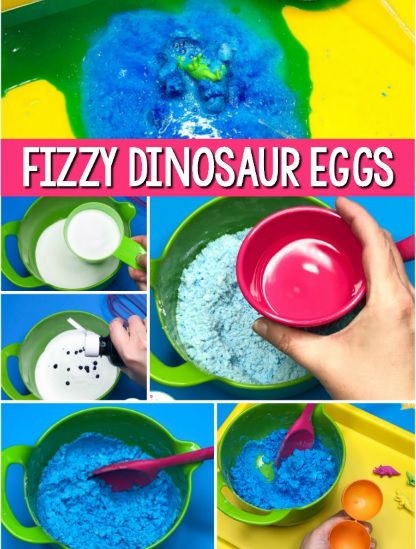 Pre-schoolers are always in love with tiny animal toys and among them dinosaurs will always be their fun topic and toy. In this experiment your little ones will definitely become more excited and interested to explore dinosaur egg science experiment.
Get the detailed information about the super-fun experiment, just click here: Dinosaur Eggs Fizzy Science Experiment
12. How strong is an egg shell?
There are many shapes in this world and the shape of a structure defines how strong it is!! Does eggs, which actually seem fragile, hide any such shape inside it!? This would be a great experiment to show your kids about shapes and their strengths. Find out why shapes are taking the priority in this experiment by trying this at your home or school or science fair projects.
You can find the experiment complete guide at this source, just click here: How strong is an egg shell?
13. Oobleck Egg Science Experiment
Have you ever came across the word 'Oobleck'!? Hopefully not!! This is a magical ingredient to do an awesome and super fun experiment with eggs. This experiment would be a great classic student challenge to perform this activity. Does an Oobleck protects egg from breaking!? For the results, just click here to know the complete details of this simple Oobleck Eggscience experiment.
14. Crystal Egg Geode Science Experiment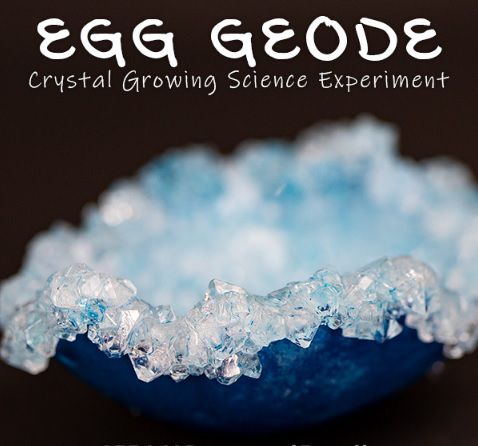 Want to bring a fun twist to your experiments with egg science!? Then this is the perfect one that makes your egg science experiment wonderful and beautiful. Also this is a safe and fun experiment for the pre-schoolers since this is a non-toxic and can be done in very little time. So, go ahead with the fun and kid-friendly egg science experiment.
Check out the fun Crystal Egg Geode Science Experiment here!!
15. Walking on Eggs Science Experiment
Walk on eggs!? Yes, it is a bit surprising!! With this experiment, kids will get to know the eggs a bit more including little science magic, interesting investigations, and many more. This is another fun egg science experiment that keeps children engaged for hours. Pre-schoolers will definitely enjoy the egg science activity whereas the older kids will spend a quality time while performing the experiment and analyses the display of the results. So, why don't we give it a try!
Here is the link attached to know the complete instructions about the experiment, walking on Eggs
 16. Comparing Eggs- Floating Eggs Science Experiment
Do you want your kid to involve, discover, and explore more about egg experiments!? Then, this is the perfect one to set up at your home. Also, you will find this experiment is a great way to get your children involved and analyses their findings to the situations in reality. Great experiment! Try it with your kiddos.
Find the instructions and other complete details of the experiment here: Comparing Eggs- Floating Eggs Science Experiment
17. Experiment with eggs in different liquids

Another egg science experiment that allows children to learn about three concepts at once. This experiment takes 24 hours' time to see the end results but definitely it is worth to wait for the results because it makes a great visual experience. Also, adults can make use of this experiment to explain their kids a few things about the ingredients used in the experiment as well as works as a good science fair project. "DISSOLVING, EXPANDING, BOUNCING EGG SCIENCE EXPERIMENT" is the alternative name to this experiment.
Do you want to know how the experiment works!? Then, you must definitely find click here to get the details of the experiment: Experiment with eggs in different liquids
18. Silver Egg Science Experiment
This is such a beautiful simple science project or experiment and best suits to practice Easter Science Experiments and Easter STEM activities. Children can perform this experiment anywhere like schools classes, home, etc. since it requires less time with a very less ingredients. Lower grade kids must be supervised by an adult while performing this activity.
Click here to see how to do the Silver Egg Science Experiment
19. Egg STEM Zip Line Science Experiment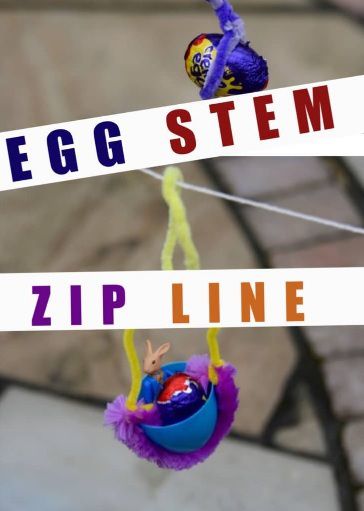 Many kids out there have had the experience of zip line travelling's!! But do they ever think of egg parachutes or eggs travelling using zip lines? For children this would be a great experiment where kids learn how to set up an investigation for a fair test and also enjoys this fun experiment. Easy to perform and perfect for experiencing some EASTER fun.
Egg STEM Zip Line Science Experiment Consider this source to get the complete details of the experiment.
20. Volcano Egg Science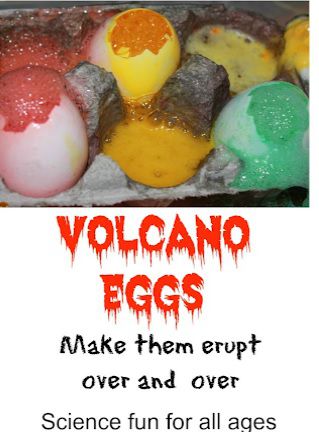 Fun science suitable for all ages!! Kids experience an awesome science and craft in one experiment. With a very few ingredients in your kitchen, kids can enjoy lots of fun and this fun science and craft activity is perfect for toddlers, pre-schoolers, and older.
Want to try this experiment with your kids!? Then get to know about Volcano Science Experiment here.
21. Growing Seeds in Eggshells for Spring Science!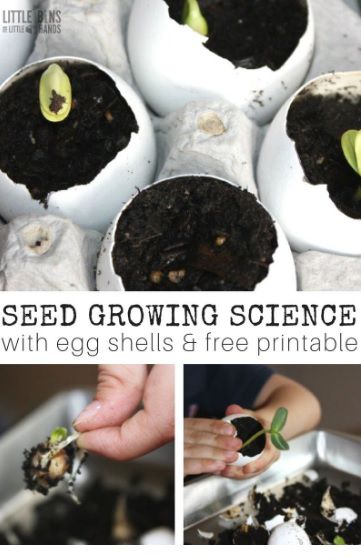 Children of all ages, Grab your eggs, empty it, and make the eggshells ready for growing seeds in eggshells!! This is a great experiment through which you can make your children know about earth science and different stages of seed growth.
Explore the cool science of 'Planting Seeds in Eggshells' by clicking on the link attached here and make your kids engaged in learning plant science.
Kids of all ages can do these simple science egg experiments either at home or school while enjoying the magical results. For the egg-citing results, kids use a very few ingredients from the kitchen in addition to an egg. Kids also love to complete the experiments with egg since they are simple, easy, and fun. Learning simple science while performing these activities with eggs is an added bonus to their little brains.
By performing the above mentioned experiments kids will completely get the simple science hidden in the eggs in an excellent way!! In addition, most of the above mentioned projects are simple, easy to perform, super fun, and quick. Hope you all have got enough information on the list of simple and super fun Egg Science Experiments. Give it a try to enjoy super cool egg science experiments.