Image:Source

Australia has several places that provide a great education to kids and one such place is the science museum in Melbourne called Scienceworks in Spotswood. This place offers a mix of entertainment and education to kids. As a parent, we can also feel glad to accompany kids to the right place. Let me share my views about this place starting from how to get there and spend quality time. You can invest buying tickets to this place and it is certainly worth.
Without boring you to death, let me start quickly.
First, how to reach there? You can go by train, bus or car. Even a bicycle route with enthusing kids if they are little grown up. Go via Maribyrnong River, Hyde-street, Yarra river, and Hudsons road. You can safely park the cycles in the space provided.
If you are taking the bus, then go for a ferry option and for that you need to reach Southbank – Williamstown Ferries.  Next option is train, and you can walk from Werribee and Williamstown Lines to Spotswood in not more than 10 minutes.
For car travelers, you need to shell out $4 for parking and pay using a credit card or coin. A pay-by-phone option is also available. The purpose of the parking fee is to arrange for exhibitions, collections, research activities, etc in the Museum.
What time should you reach? They are open from 10 AM to 4.30 PM. Pack your bags and get ready to enjoy the following activities.
Check for the latest ticket fare based on the different shows and events.
Things that would interest kids



  Image:Source
The museum is functioning from 1992 and the main objective is to engage kids by playing with them and demonstrating science experiments. There are several guided tours, exhibitions, and special events on a daily basis.
The many interesting places include the planetarium that exactly replicates the night sky. The special effect projector simulates the sunrise and sunset etc.
Lightning room is another great show but at an additional cost. The man-made thunderbolts are the specialty of the show and that cannot find a replacement. Kids will really feel the effect and will appreciate you for taking them there. Six and above-aged kids can take part in this 30-minute live show. Kids can learn about LCD, LED, and LASER lightning effect.
The sportsworks area is another place where kids can try snowboard and beat Cathy Freeman. Here kids can try wheelchair racing and also test their netball skills. It is fun for kids because the gallery features several Australian sporting stars.
The special feature of the place is the autism-friendly museum that has social scripts as well as maps representing the low and the high sensory spaces.
Special attractions inside Scienceworks

Image:Source  

Miniature of Melbourne – The tiny little toddlers and the little preschoolers can have fun in this place. It contains many play components which provide education and fun as they are all interactive toys. Kids can become creators and builders in this mini-city. Ship, café, construction zone are all open for kids to explore science activities.
Playground and Play train – Science works has made arrangement to accompany school kids from school when they visit in large numbers. Kids can play here and enjoy the climb on play train. They can take a break for lunch and get back to play again.
Preschoolers or engineers? – A little spark is an event organized to bring the engineers from the 3 – 5-year-old kids. These are interactive sessions and conduct basic science experiments in solid, liquid, and gas. They check them using the floating and sinking concept. Kids can guess and tell the answers. Apart from that, they conduct many storytelling sessions and other activities.
Every day, Scienceworks work toward improvement and you can challenge kids brain to think logically and critically upon visiting this place. The huge machines are displayed for visitors to understand how the city was once functioning etc.
What else can be done by kids in there



Image:Source

Think ahead show is suited for kids of age 8 and above. This will explain the changes that took place in science in the years. Kids can understand how sophisticated they are with growing technology. There are 200 objects collected which represent the past, present, and the future. There are several hands-on activities for kids to feel inspired.
Then there are exhibits about how the city looks, what materials are changing the look of the surroundings. The da Vinci Surgical Robot and other latest findings are displayed for kids to know how their future would be.
The prototype of the car "EN-V Xiao Pod" from General Motors Holden is on the display here.
Scale model of boats, trains, planes demonstrate the modification in transportation in the last 200 years. Also, how the world has changed in the medical aspects etc are showcased. All these activities allow kids to think and imagine how the future would be. They feel excited about the giant models of many machines.
Then comes the Great Melbourne Telescope that is the most prominent icon of the 19th century. This signifies the transition from colonial outpost to the progressive city. It is restored to its original condition as it looked in 1869. From the Scienceworks workshop view area telecast this directly for the visitors.
With these many options in the Scienceworks, the entry ticket is very low and is just $15. You can also take your kids along as they charge nothing for kids under age 15. That's really a wonderful part of the museum.
Benefits for kids in Scienceworks


Image:Source
The experiments conducted there are based on the STEM concept (Science, Technology, Engineering, and Math).
Kids can see things practically to learn the fundamental concepts themselves.
Each experiment is in detail and allows kids to think logically.
The outdoor play area increases the muscle strength of kids and they learn to play team activities.
The planetarium is the highlight of the place and kids can learn about space in detail.
Different shows in the Scienceworks include

   Image:Source
The Spark-tacular Electricity Show
11 AM to 1 PM
Daily in Amphitheatre

Free show for 20 minutes

Power of love
Drop in activity
Demonstrates the working of circuits – fun to kids to see the rainbow color upon completion of the circuit
Scrappy circuits
12 Noon – 3.30 PM
Pumping station. Kids can build circuits of buttons, switches, and lights.
Lightning Room shows
11 AM – 3 PM
Planetarium Shows
· Tycho to Moon – 11 AM and 12 Noon

· Solar System Odyssey – 1 PM

· Moonbase ONE – 2 PM and 3 PM

· Blackholes – 4 PM
Thus you can feel glad of providing an informative session to kids by taking them to Scienceworks. Actually, what I have given here is just a drop from the ocean and I would want you to personally visit the place to look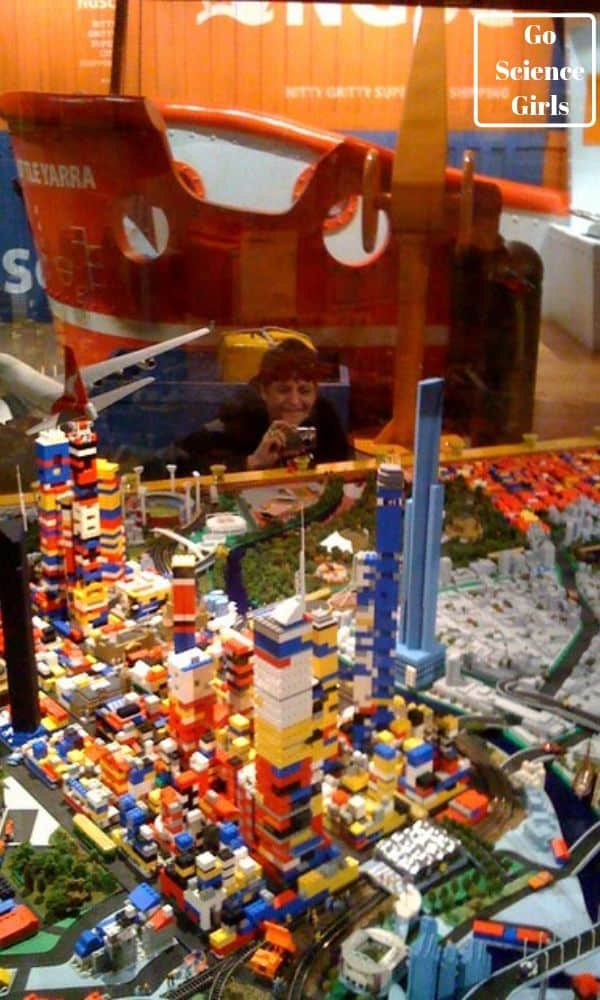 Image:Source
Other attractions in a nearby neighborhood

Few places worth visiting nearby Scienceworks is listed below.
| | | |
| --- | --- | --- |
| Place | Distance in Km | What is special about the place |
| Pumping Station | 0.1 | Old sewage pumps used are preserved here for the view of the public. Kids can understand how these pumps were used in the olden days. |
| Riverside Park | 0.2 | It is the park that provides a great view of the west gate bridge and kids can enjoy in the walkway. The container docks looked from here adds value to this place. |
| West Gate Bridge Memorial Park | 0.5 | As the name implies it is a memorial bridge. The memory of people who lost their lives in 1970 while the bridge was under construction.  The park is opened for the public view since 2004. |
There are other places including Two birds brewing Pty Ltd, Enterprize – Melbourne's Tall Ship
Sun Theatre Yarraville, Dialogue in the Dark, and Williamstown Botanic Gardens.