Kids and books are no separate topics. Kids read books and most of the books are meant for kids beginning from the coloring book to the great novels. Kids live with books at every stage in their life and hence today I decided to provide book templates for free. Yes, parents and teachers always look for some innovation to engage their kids. Also, they need to be really good to educate kids. With that intention, I have designed these book templates for kids.
Check out our book review templates for kids. 
I am giving it for free download for personal use. Download them and print them as many based on your need. Wondering what are these book templates and how to use them? I understand and hence I am not stopping at giving you free templates, but getting into the details about what are they and how to use them.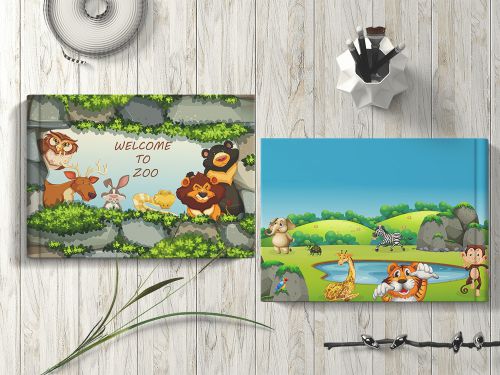 Download
Going one step beyond to share with you the best ideas to use these as well. I am sure you feel glad now. Get going to read and in the end, you will be a pro in designing your own book templates and making your kids have a fantabulous time.
What is a book template?
In general, we call something like a template when they are ready for utility. The best example to relate to includes the certificate template. Any completed work, be it studies, sports or anything requires a completion certificate mentioning the successful completion of the job. This is how a certificate is used. When I say template, then it is pre-made and only blanks such as name, date, signature details to be filled and issued. Similarly, a book template for kids means a readymade model that will contain the details about the book you are planning to make.
Uses of Book template?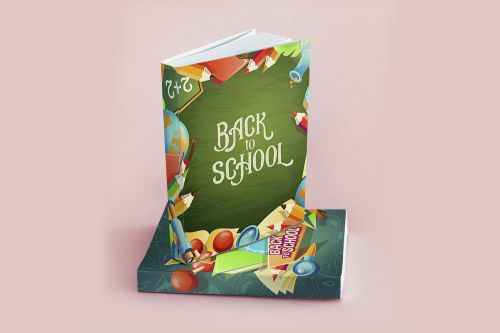 Download
Let me make it clearer, we will provide you with the outline and you can use them as your cover, front page and develop a book. Still sounding confused? Fine, I will tell you with an example. Let us say you want kids to color and you do not want to buy a color book but allow them to color creatively. So you ask them to take a paper and color. They will love to mess up with colors and they enjoy it too. When they make this a habit and color in several papers, then now you feel tensed to collect them. There are these book templates will help you. These comes with a front-page and bank page. You can print them and punch them in the center to include the papers and make it a coloring book. Now, you get my point I guess. Yes, these are templates that are predesigned with themes and vibrant colors allowing kids to use these templates for all their fun activities.
In one word, book templates are useful to engage kids, make them creative, and allow them to improve their creative thinking ability.
What are the components of a book template and How to make one?

Download
We will explain the basic components of the book template and the steps included in making a template on your own. However, you can feel free to download the templates that we have collected for you and print them to make your life easy.
Book cover – Theme, design, color The front page is the first and the foremost part of a book template. As per the famous saying, the first impression is the best impression you need to keep this page great looking to bait kids to get glued to them. How did we achieve this? We use a word document, InDesign and other methods to design the template. Here I will explain to you using MS Word so that you can try making one.
Start with a new page and insert an image aptly suiting the book topic. In case, it is a math activity book, then include mathematical expressions. Then create space for the title. Draw a border around the title and choose colors that are bright and attractive. Optional, leave space for writing the name, and age or class of the kids. This is like an inbuilt label to the book.
Book Pages – Then insert a few blank pages and these are the places where kids will show their talents. Have a theme and make some borders here and leave empty space for kids use. For example, if it is about animals, then choose a border relevant to it. You can find many from online site and choose from them. You can make these pages as creative based on your imagination.
Last Page – Like the cover page have a colorful last page in which you can even print some gist about the book. This will help parents to understand this book before they download and use.
Save the work and the book template is ready for download now. Print them and tie them using a binder to give it an authentic book look.
How to use – Book template for teaching
I am glad that you understood the right way to make book templates. Now, let me help you to use these books with different activities for teaching kids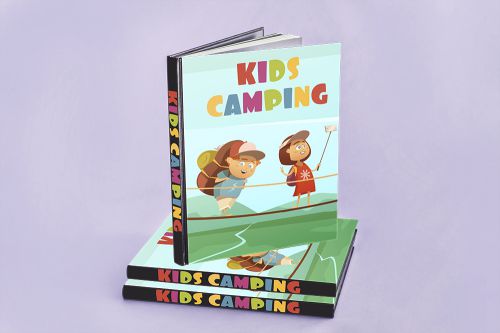 Download
Coloring activity – The color activity book template presented here suits all age group kids. We have given separate templates which you can collate and tie them for smaller kids. Alternatively, use the cover page and end page but use blank papers for older kids to draw and paint. You can also have a marking system on the last page and ask kids to rate their own drawing. Positive way to let kids know the area for improvement.

Download
Picture pasting activity – Use this activity book for kids to make them relate things and cut and paste them. Here depending on the age you may provide the different theme and ask them to make a picture album. If elder kids, then let them name the picture and write a small intro about the pictures.

Story writing activity – The best activity for grownup kids and teenagers. They will feel great about expressing their thoughts in writing. You can make them improve their vocabulary. There are two activities in this and in one you can ask them to craft their own story and another is to rewrite the existing story. You decide and allocate activities to kids.

Cooking recipe – This is a great way to teach small cooking recipe to kids. Ask them to make note of the ingredients, do the cooking and summarize the instructions. Use the book to allow kids to take notes and they will enjoy doing it. Also, for small kids, you can let them paste pictures for the ingredients. The court is yours and be innovative to expand the kid's knowledge using the book templates.

Science activities – Finally, let me tell you my way of using the book template. I will use the book for teaching science experiments to kids. Will choose one book for each experiment. I prefer using a blank book template and ask kids to design the front and the back cover. Then we will use A4 papers to fill in the steps involved in completing the experiment with the results. Finally, we will bind the front and back cover with the papers to make it book. Great assignment to kids and trust me they will learn several science concepts this way in a quicker time.
Download
How to use – Book template for students
In this section, let me explain about one activity that will make kids learn math. Here I am going to use a blank check template to learn science. Did I first say math and now science? Do you think I am confused? No, I am not. You can use this blank checkbook template to learn science experiment.
Do a science experiment with kids by explaining them from scratch. Use the book template to fill details as mentioned in the above section. Coming to this check template, in this, you can ask kids to list the pricing and find the total expenses involved in making the experiment work. They can fill that in the check and understand math as well as the value of money. 
Final takeaway
As I mentioned in the beginning, I am glad to have explained the details about a book template. Now, I am sure you will start downloading my templates. These are for free and I am confident that these will be of use to you in all the activities you do with kids.
Make every vacation useful using these activity templates. Feel free to let us know your feedback and we can constantly work towards improvement.