Today, I have come up with unique and exciting science activities using NERDS CANDY that can be fun and educational too. Explore the ways to use nerd's candy in order to learn more about science and the world around you. 
Nerds Candy Science Experiments
Our spectacular list of science experiments with Nerds Candy include..
1. Blowing Up a Balloon without Air Science Experiment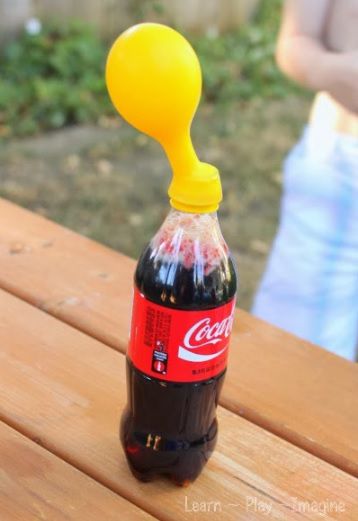 We typically think of blowing up a balloon with air from breathe, energy, or a helium pump but here is the great and most popular activity that inflates a balloon without any of our regular methods of inflating balloons. This activity not only fascinate you and your kids but also teaches and reveals some simple science behind it. A classic science activity to introduce to older kids of 7-9 year old children whereas younger kids just love watching the amazing activity.
Do you want to inflate a balloon without using air, energy or a pump? Just click here Blowing Up a Balloon without Air Science Experiment to learn the complete instructions of this activity.
2. Rainbow Soda Geysers Science Experiment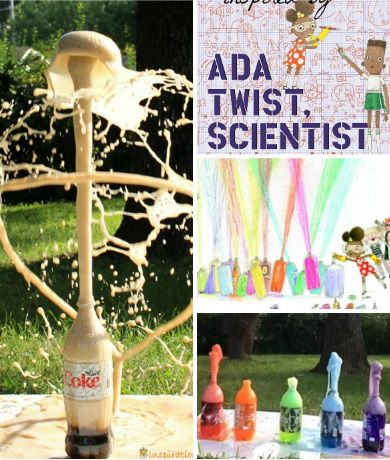 Another simple activity using candies to good use for the sake of science! This is the special activity for children to investigate and experiment with since the outcome is magical!! Kids love to make this special science activity because it creates colorful and attractive results by just using simple ingredients and instructions. Kids learn to analyze which type of material, variable, and condition required to create colorful rainbow geysers. Toddlers and preschooler will have a lot of fun with this sensory play science activity which also keeps them engaged for hours.
Have a look at this super cool science activity here: Rainbow Soda Geysers Science Experiment
Note: In the experiment, candies are used but you can replace the regular candies with Nerds candy and investigate.
3. Candy Chromatography Science Experiment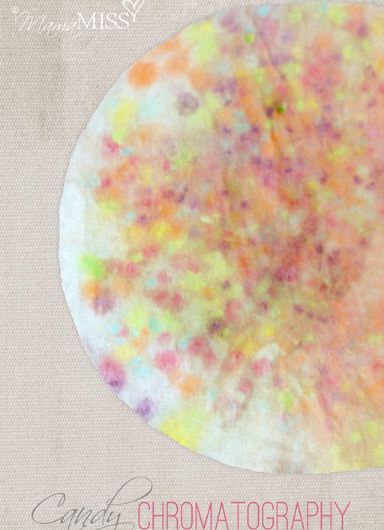 Well, you might be wondering what is chromatography? Simply put, it's a technique used for separating different substances and those substances today in our experiment are the candy and its dye. If your child is bored of regular play time, then introduce the concept of chromatography which is so much fun and fascinating to play with. This looks strange to investigate but sure to give amazing reactions to explain simple science to the kids in an excellent and entertaining way. Good to introduce to your toddlers and pre-schoolers.
Let's have some fun!! Here's what you need…and how to do this activity: Click on Candy Chromatography Science Experiment
4. Candy Experiments for Pre-schoolers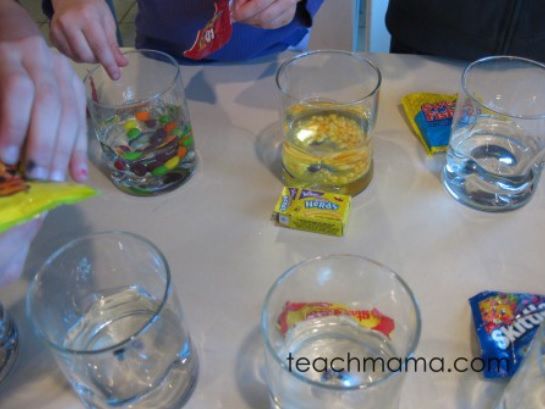 If you are looking for fun filled activity that explains the simple science involved in it in an entertaining way for your kids, this fantastic science experiments list is for you. Kids will also get an opportunity to learn about different candies and their properties that show some science in them. This is the perfect sensory activity for 3-4 year olds and 5-6 year olds.
Are you interested to check out for full disclosure of these experiments? Get the complete information about the experiment here: Candy Experiments for Pre-schoolers
5. Candy Potions Science Activity for Kids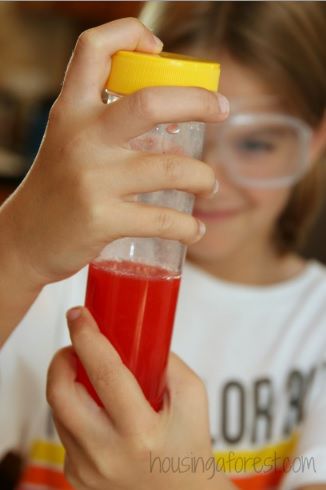 Holidays are a great time for a little candy science and what do you do if you have too much candy? Nerd candies are so fascinating and are not only a great yummy treat but works great to dissect and manipulate in order to investigate the science involved in it. A great fun science experiment that helps amazingly to develop kids critical thinking skills. What a better way to celebrate Halloween and Fall than with an experiment with nerds? Give it a try!
If you want to see how this experiment works, click on: Candy Potions Science Activity for Kids
6. Painting with Nerds Candy Science Activity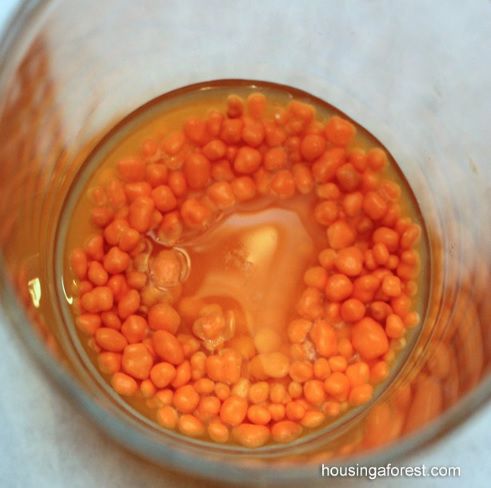 This science experiment is super simple that should capture your kid's attention in a great way! Kids will love to do this science activity with more excitement because it involves kid's favourite play things i.e. water and nerds candy along with some painting brushes which is the perfect kids pleasing combination. Kids get a change to extend the experiment using other types of candies and the paints created from them. Also, this is a sensory play science activity. Sounds cool, isn't it!
Want to show your kids how amazingly nerds get turned into a beautiful paint for your kid's project? You are just a click away: Painting with Nerds Candy Science Activity
7. Science Experiment with Leftover Nerd Candies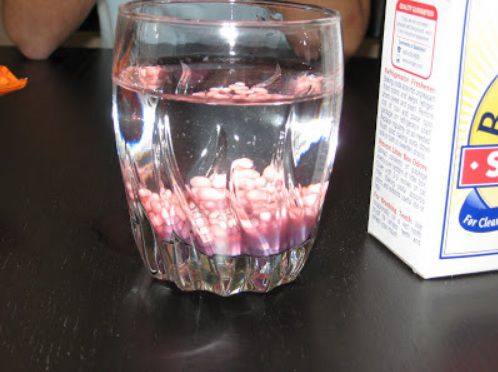 Nerd candies are so beautiful and we don't get interest to do experiments with it. I agree, but this time we are going to make kids think more creative and explore simple science concepts just using small tiny candies i.e. nerds. Sounds interesting and exciting right!? Yes, using our magical ingredient, Nerds we are going to learn some simple science while having a lot of fun amazingly.
Check out to learn the instructions of this wonderful science experiment: Science Experiment with Leftover Nerd Candies
Here are the easy and simple set up experiments that teaches a lot of simple science concepts! In addition, these science experiments show strong focus on analysing accurate results, controlling variables, and analysing data.
Why not try our exciting science projects that will make things super excited and interesting! All the ingredients are safe and chemical free, thus works as a great science fair projects to do at home or school. But we still recommend you all to provide extra supervision on your children while investigating these experiments.
Hurry up to start off with these cool science experiments without any delay. Happy Experimenting!!